Our Goal: To provide customers with Smart Home technology to make their homes secure, smarter and more efficient.
It's our job to make your lives and homes smarter and more secure. With that in mind, we have teamed up with leaders in the industry in order to do so. SoSmart is an authorized Monitronics Dealer. Our partners have proven success in all of their fields and can prove to be leaders in your lives.
Live Smart. SoSmart.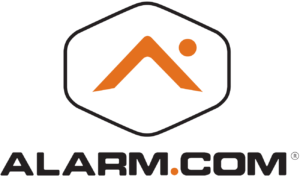 "Alarm.com makes it possible to interact with your home in completely new ways. Powered by an intelligent cloud service your home adapts to your lifestyle to deliver a highly personalized and unmatched experience. Our solutions offer control and awareness across the Connected Home, and put a large ecosystem of devices at your fingertips through a single, intuitive mobile app." [1]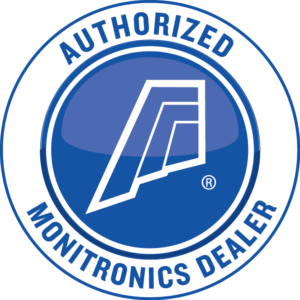 "As the nation's second-largest residential security provider, we deliver award-winning alarm monitoring service to over 1 million homes and businesses 24 hours a day, 365 days a year.
Our Five Diamond Certified Alarm Response Center provides reliable and uninterrupted security monitoring for burglary, fire, carbon monoxide, and medical emergencies. We consistently meet or exceed all UL, National Fire Protection Association, and Central Station Alarm Association standards.
Monitronics is recognized as an industry leader in alarm monitoring and security services. We are a three-time Frost & Sullivan Alarm Monitoring Company of the Year (2008, 2010, and 2011) and a two-time recipient of the Consumers' Choice Award® (2012, 2013) for excellence in business and customer service among Dallas-Fort Worth headquartered alarm system companies." * [2]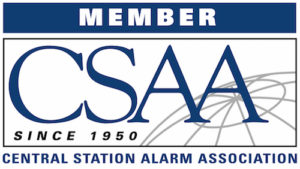 "The Purpose of CSAA is:
to foster and maintain relationships among providers, users, bureaus, and other agencies of Central Station protection services certified by a CSAA-approved NAtionally Recognized Testing Laboratory (NRTL), such as UL, FM and/or ETL.
To promote the mutual interests of the Central Station alarm industry that is certified by one of the CSAA-approved NRTLs with public officials, the insurance industry and our customers.
Some of CSAA's major goals are:
false alarm reduction, the development of industry standards to assure optimum central station performance levels, and the enactment of telecommunications laws and regulations that promote fair competition." * [3]

"The False Alarm Reduction Association is an association primarily of persons employed by government and public safety agencies in charge of, or working in, False Alarm Reduction Units.
Our goal is to assist these individuals in reducing false alarms for their jurisdiction.
We do this by facilitating the exchange of information, influencing legislation and establishing relationships and partnerships with other groups interested in false alarm reduction." * [4]